Custom Enclsoures
Skar Audio does not currently design or provide designs for custom enclosures. We do, however, provide many of the details you would need in order to design can build your own enclosure. For customers using programs like WINISD or subbox.pro, you can use the TS Parameters found in the Specifications tab. Additionally, Skar Audio provides enclosure recommendation specifications on the Box Info tab for each subwoofer.
TS Parameters on Specifications Tab: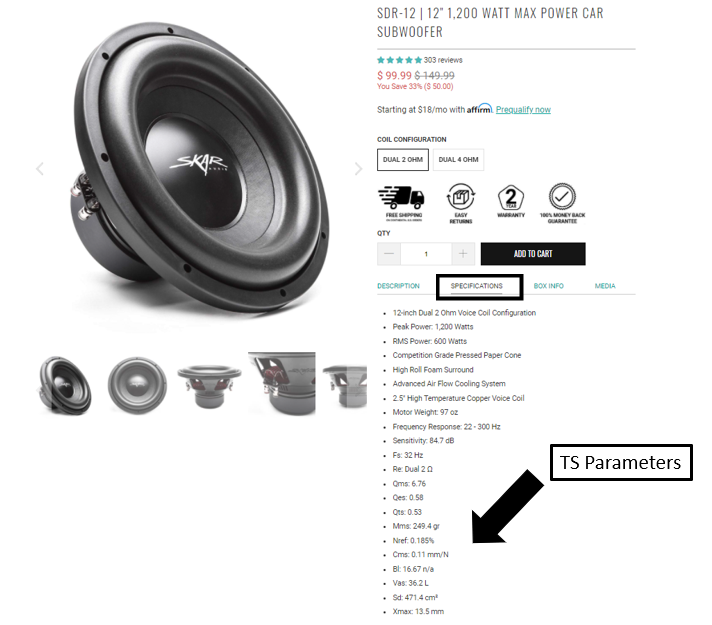 Enclosure Recommendations on Box Info Tab: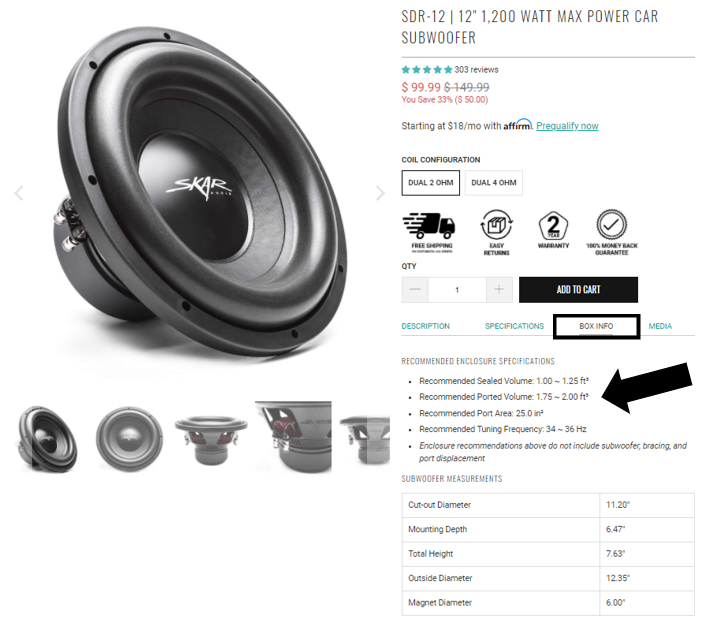 Don't feel comfortable building your own enclosure? Want advice from a local professional? Feel free to use our Dealer Locator to find a Skar Audio Dealer in your area.
---
---