Component vs Coaxial Speakers
Skar Audio offers a wide range of mid-range speakers which complement the overall sound quality from your setup. Varying in many different ranges and styles, it is important to know the difference in the style of speakers so that you know what is going to be best for your set up and tastes.
Coaxial Speakers
Coaxial speakers are the simplest of speakers - they have all components combined into one easy-to-install unit. A coaxial speaker will typically include a woofer, tweeter(s), and a built-in crossover to control the frequencies that are sent to the speaker. Coaxial speakers are most commonly used as factory replacements as they are as close to plug and play for your vehicle as speakers come. Coaxial speakers can run off your stock head unit or can be amplified.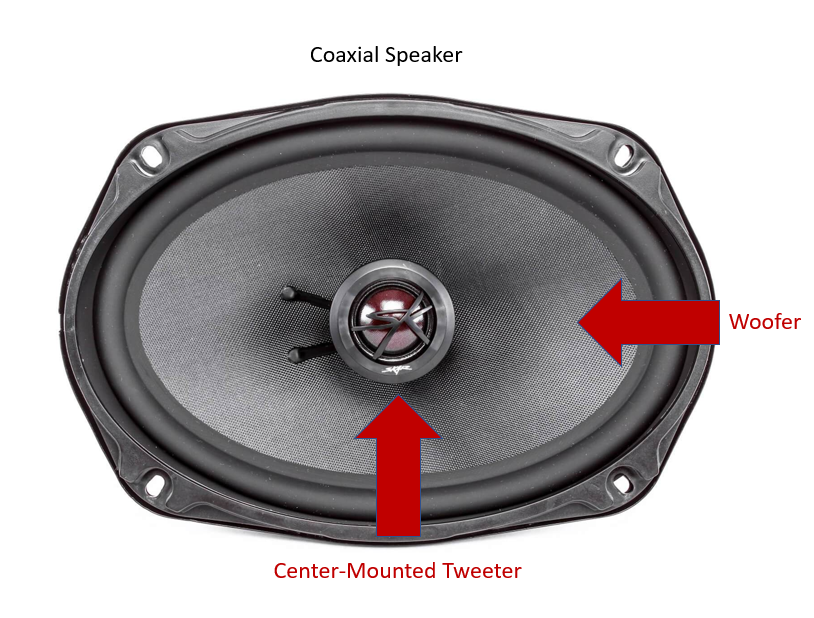 Component Speakers
Component speakers are becoming the most popular types of speakers offered in the car audio world. Unlike the coaxial speakers, all items are not combined into one single unit giving users the flexibility to set up their vehicle sound stage custom to their liking. Most commonly, component speakers are going to be sold in a set including a woofer, a tweeter, and a separated crossover that allows the user to customize based upon their tastes.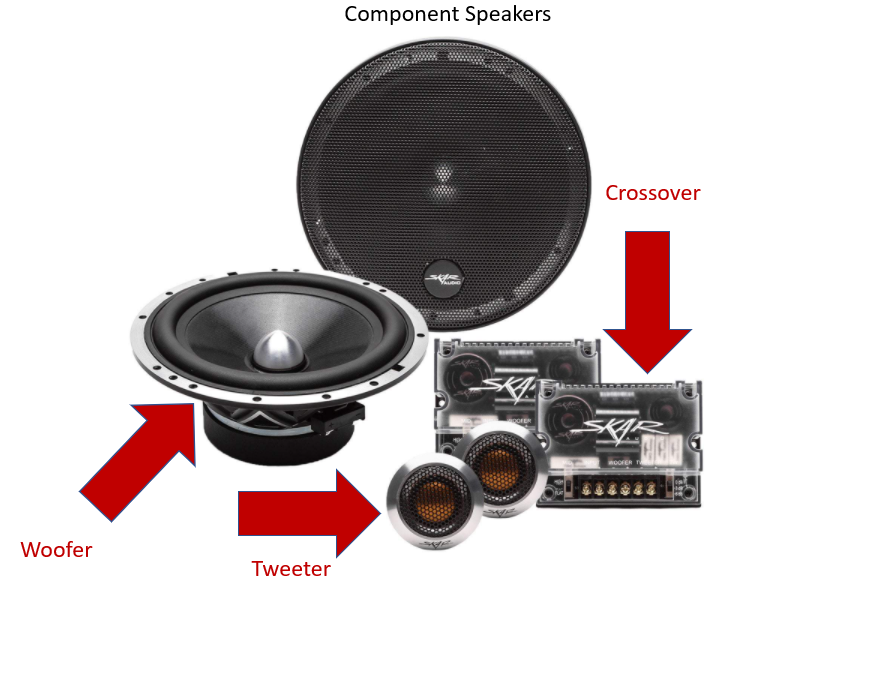 Component and coaxial sets are going to be used typically in factory vehicle locations as upgrades to replace the factory speakers, some users are looking for a bit more power to balance out their other upgrades in the vehicle. This is where the Pro Audio speakers come into play.
Pro Audio speakers are going to be high power tweeters and mid-range speakers (100W and up) that are for those that are looking to balance out that competition level bass that they have added to their vehicle or for those who like their mids and highs bright and loud. Pro Audio speakers, like our FSX woofer and VX tweeter lineup, are a great balance of high power and high quality for anyone that needs to get loud!
---
---